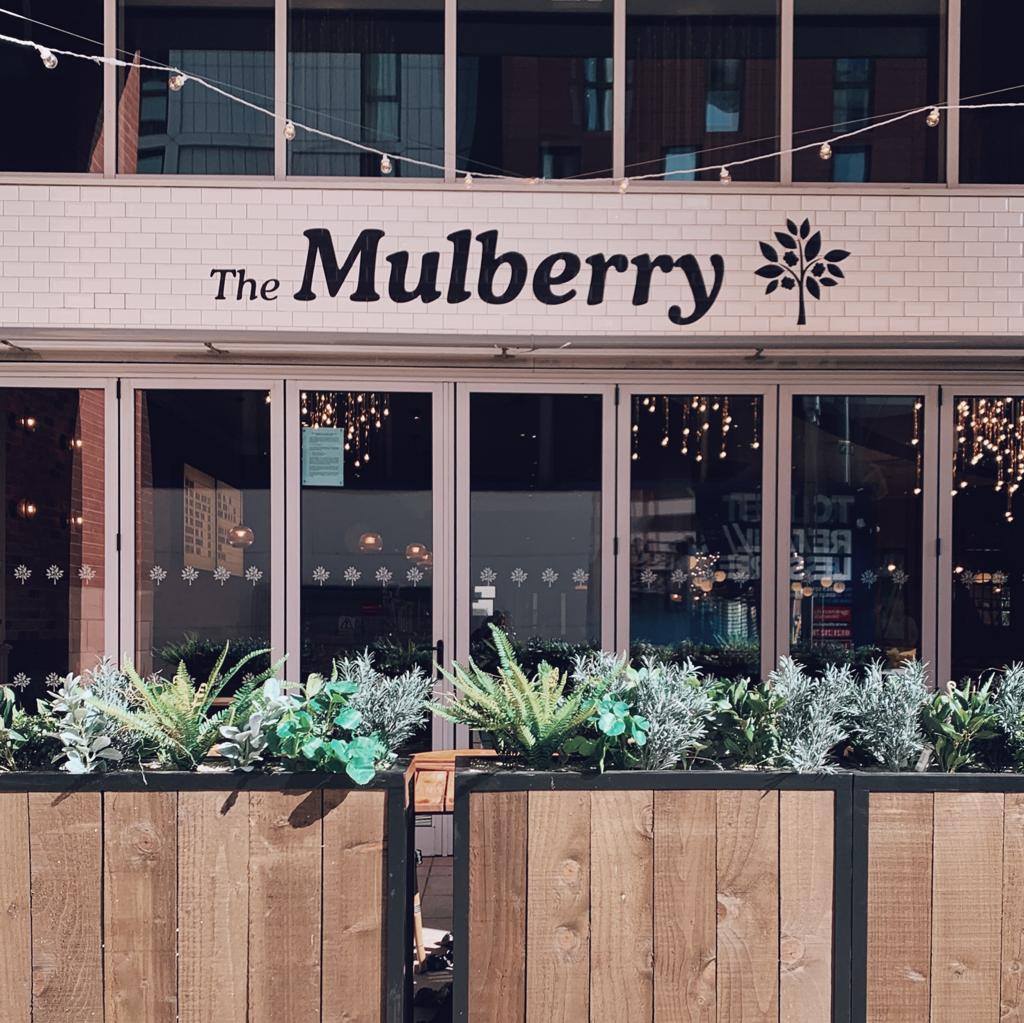 The Mulberry
Location: No.2 Belgrade Plaza, CV1 4AJ
Cuisine: Pub grub
Welcome to The Mulberry, your local place to eat, drink and meet! Join us from breakfast through to last orders.
The Mulberry is an exciting new place to meet up and enjoy drinking, eating and (hopefully) lots of good conversation!
A true all-day offering in a home from home environment, we're the meeting place for drinks with friends, an after work pint, wine with the school mums, dinner with the girlfriend, pre-theatre cocktails, weekend brunches or a business breakfast catch up – grab a sofa with a coffee and good book, bagsy a booth for a date, or meet with friends at our bar.
Our outside terrace is open all year round, with heaters and blankets to keep your cosy! Your furry friends are also welcome on the terrace.
Contemporary and nostalgic dishes are on the menu for breakfast, lunch and dinner and our bar offers a mix of draught and craft beers, a wide range of wine and fizz, stylish cocktails, spirits and great coffee. Our food and drink offer is both quirky and interesting and food can be ordered from the bar, and will be bought to your table.
Open 9am-late, this is your 'local' place to eat, drink and meet.
Closing at 10pm from 24th Sept due to Government guidelines
Mon-Thurs: 9am-11pm / food until 9pm
Fri-Sat: 9am-12pm / food until 9pm
Sun: 9am-11pm / food until 8pm