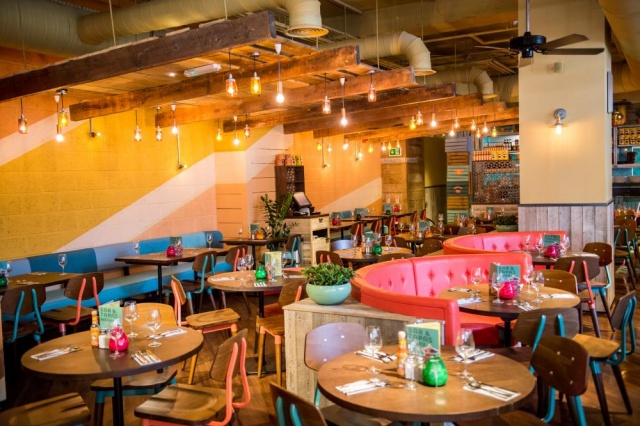 Las Iguanas
Location: Cathedral Lanes Shopping Centre, Broadgate, CV1 1LL
Cuisine: Latin American
Las Iguanas live for food, and bring food alive – with an irresistible bolt of Latin American energy. All the food is top-quality, fresh British produce with added ingredients from around the world, to conjure delicious, authentic South American food, made with passion, love and lots of Latin magic. The food pulses with its exotic 16th Century roots – a mouth-watering confusion of native Latin American Indian, Spanish, Portuguese and African influences.
Las Iguanas is an adventure. You'll discover new tastes, and fall in love with new favourites – and feel the warmth and welcome of South America.
Current offers
2 for 1 Cocktails
It's Happy Hour all day every day on your favourite cocktails & coolers.
Contact
Tel: 024 7623 9120
coventry@iguanas.co.uk
Opening times
Mon-Wed: 10am-11pm
Thur: 10am-11pm Bar open until 12am
Fri-Sat: 10am-11.30pm Bar open until 1am
Sun: 10am-10.30pm
Nearby Parking
Nearby Places