Helen Marriage 'Transformations' talk
This event kindly supported by Coventry University, offers a unique opportunity to hear Founder and Artistic Director of Artichoke, Helen Marriage, speak about the company's extraordinary work which has inspired millions of people over the past decade. Artichoke have created some of the most celebrated outdoor art in recent times, including the Lumiere light festivals, The Sultan's Elephant, Antony Gormley's One & Other Fourth Plinth commission and Temple, inspiring artists and communities alike.
Helen Marriage is Artistic Director of Artichoke, whose projects lie at the conjunction of art, politics and communication, achieving high impact through a startling disruption of daily life, uniquely transforming landscapes and public expectations.
Artichoke was founded in 2005 to deliver Royal de Luxe's spectacular show The Sultan's Elephant, to audiences in central London. The work had an extraordinary impact on outdoor theatre in the UK and changed perception about what can be achieved for artists and audiences by creating work in the public realm.
Artichoke has gone on to work with artists to produce unimaginable events, tackling challenges of imagination, scale and nance that would prove daunting to others. Since 2006, the company has produced The Telectroscope – a work by Paul St George, which imagined a trans-Atlantic tunnel as a Device for the Suppression of Absence; Antony Gormley's One & Other which saw 2,400 individuals brave the Fourth Plinth in London's Trafalgar Square, using their hour on top of this ceremonial space to express their joy, delight, anger, or pain.
In 2014, Artichoke worked with the artist David Best to create Temple, an emotional project in which opposing members of the divided community in Derry~Londonderry worked together to build a secular sacred space to be used for expressions of grief, reconciliation, forgiveness and hope. David Best worked again with Artichoke for the 350th commemoration of the Great Fire of London in the summer of 2016.
Alongside these projects, Artichoke is the inventor of the Lumiere series which provides a platform for artists working in light to explore our wintry darkness. Lumiere has been seen in Durham over a ten-year period as well as in Derry and London.
"We have allowed ourselves to become frightened of what is possible by the over-regulation of public space. I want to look at ways in which we can take away people's anxieties, and show them that temporarily closing a road or digging it up in the pursuit of a magical moment is okay. Our work is about challenging the consensus that our public spaces are places just for shopping or traf c.
By demonstrating that a physical transformation of familiar landscapes can lead to a mental and spiritual transformation of those who witness such events, we always try to show that in our increasingly fragmented society these moments take on added importance. They allow us to see that the disruption of the everyday by the unorthodox can lead to the creation of moments that change our lives and live on in the memory forever".
Booking Information
To book a place please email: claire@imagineerproductions.co.uk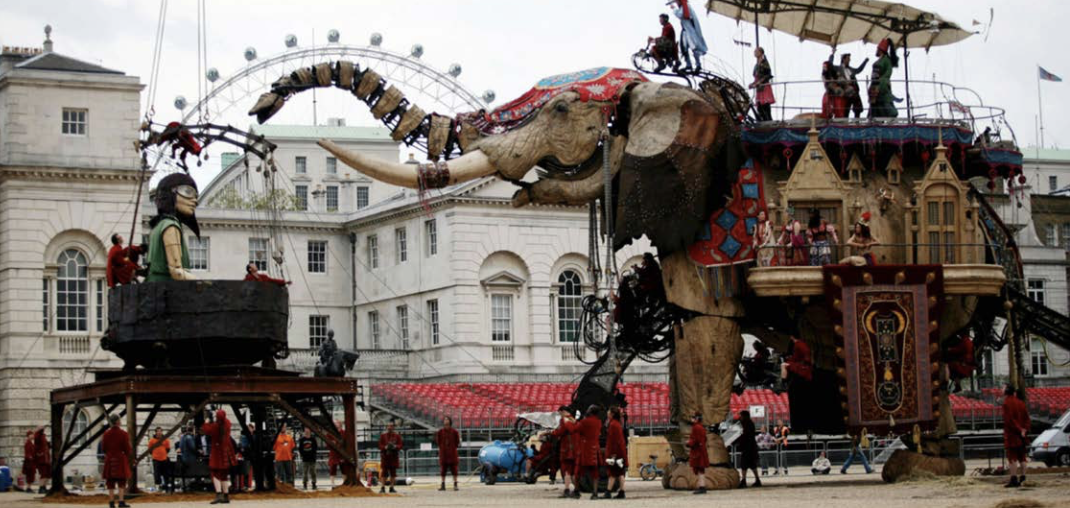 Meet the BID Board
Coventry BID