The Dinosaurs Return to West Orchards Shopping Centre This Summer, Offering FREE Activities for Children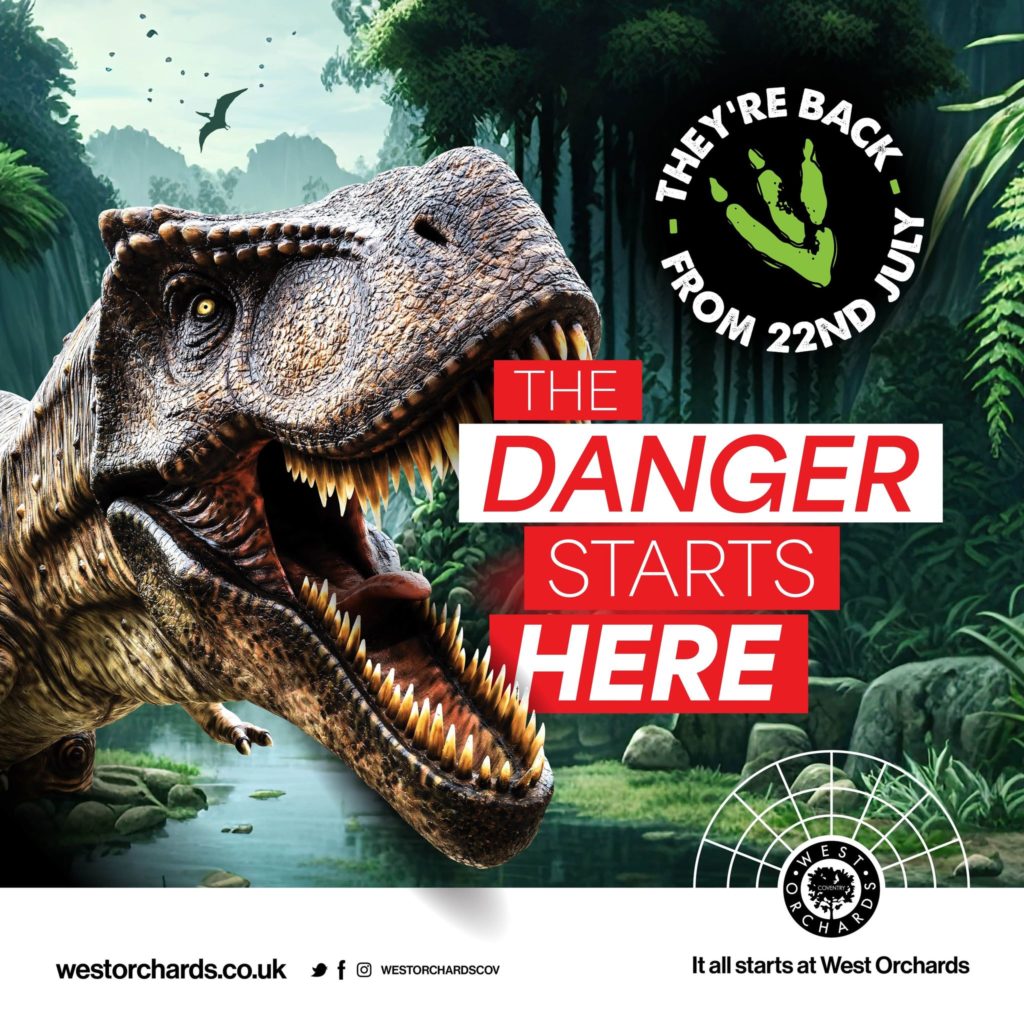 Brace yourselves for an adventure of prehistoric proportions!
West Orchards Shopping Centre is delighted to announce the triumphant return of the dinosaurs this summer.
With Coventry proudly serving as the home of Dippy the Dinosaur courtesy of the Herbert Art Gallery for the next few years, West Orchards Shopping Centre is excited to be sharing the dinosaur fun this summer making Coventry the ultimate destination of choice for all dinosaur lovers.
"We can't wait to have the dinosaurs back in the centre this summer and offer FREE activities for children at such a financially challenging time for families across the region." Andy Talbot, West Orchards Shopping Centre Asset Manager.
Prepare to embark on a thrilling expedition at West Orchards Shopping Centre between Saturday July 22nd and Sunday September 10th, as we call upon you to help us locate our escaped dinosaurs.
To participate, simply grab a Dino Trail Passport and uncover the hidden dinosaurs throughout the centre. At each destination you'll find a letter. These letters make a word. Guess the correct word and you stand a chance to win an incredible £100 in this exciting competition.
Mark your calendars for the official launch of the Dino Trail on Saturday 22nd July between 11am and 2pm, you'll find some extraordinary guests making a special appearance.
Don't miss out on the fun-filled activities and surprises that await you.
But that's not all! There will also be a series of fantastic activities lined up every Wednesday throughout the summer including craft activities and facepainting more details can be found at www.westorchards.co.uk. Join West Orchards Shopping Centre this summer, a Roarsome time is guaranteed for all!