Jingle all the way….to West Orchards
DASH is back and ready to prepare for Christmas at West Orchards shopping centre, along with a very special visitor. Hold on to your antlers Coventry as Santa Claus is coming to town!
West Orchards have built Santa's Sleigh lodge especially for their special visitor. Head up to the lodge on level 3 and you will be greeted by Santa himself as he welcomes you to the Magical Sleigh Ride VR experience.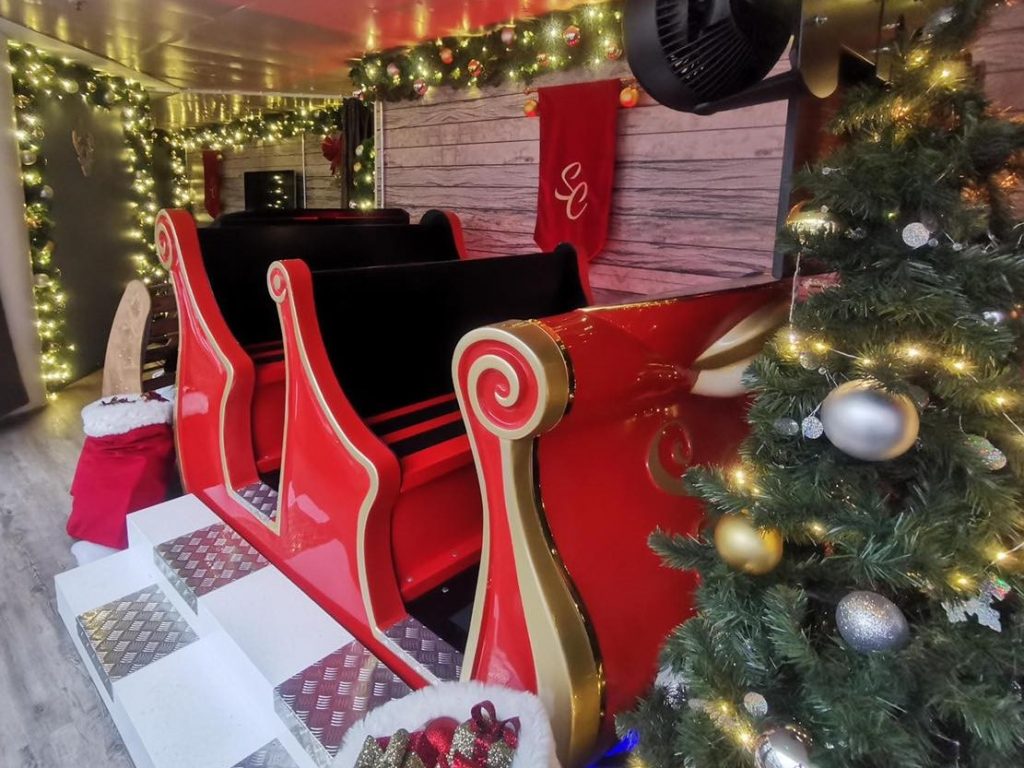 Jump on in and take a ride on Santa's Magical Sleigh as you help him to test drive the sleigh ahead of Christmas Eve. Once aboard, you'll be transported into the virtual launch bay using the HD VR headsets. From there on you'll ride the magical sleigh across the globe and if you're lucky it may even take you up into space!
During your intrepid journey you will experience an incredible range of motions. With two front fans and surround sound for a fully immersive 4D experience, the sleigh will tilt you forwards, backwards and side to side. The sleigh's movements have been specially designed to mirror those of the full 360 degree experience, creating a truly festive and exhilarating adventure for everyone to enjoy.
Once DASH has had you test the sleigh, which will take you around 15 minutes, you will have time to meet and chat to Santa and if you have been good, you may even get a small gift. That has got to help you recover from the bumps!
Santa and his Magical Sleigh ride can be found in Santa's Lodge, on level 3 of West Orchards shopping centre. Head up there to see the man himself as he welcomes you onboard his magical adventure.
Santa's Magical Sleigh ride is on for a limited time only. Santa has an important job to do come Christmas Eve so he won't be hanging around. So West Orchards shopping centre recommends you book in advance to avoid disappointment, it's going to be a popular event.
You can join in this magical adventure for just £6 per person. The ride itself holds up to 8 people on each test flight. What's more if you are a Go CV card holder you can get a 20% discount.
Advance booking only, so head to the West Orchards website and book early for your magical ride and visit to Santa.