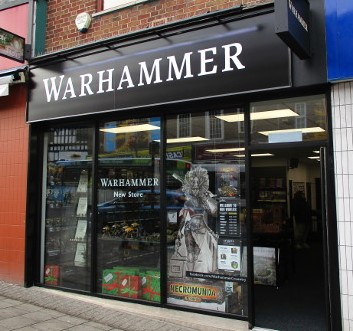 Warhammer
Location : 13 Trinity Street, CV1 1FJ
Warhammer Coventry – The best place in Coventry for your Warhammer 40,000 and Age Of Sigmar needs! Come check out our brand new store on Trinity Street!
In Games Workshop & Warhammer stores you will find a huge range of fantastic product. It's always free to have your webstore orders delivered to a store, and our friendly staff are on hand to offer helpful advice on your next hobby purchase.
Opening times
Open with restrictions in place. Will close for lunch each day. See Facebook for daily updates
Mon-Sat: 10am-5.30pm
Sun: 11am-5pm
.