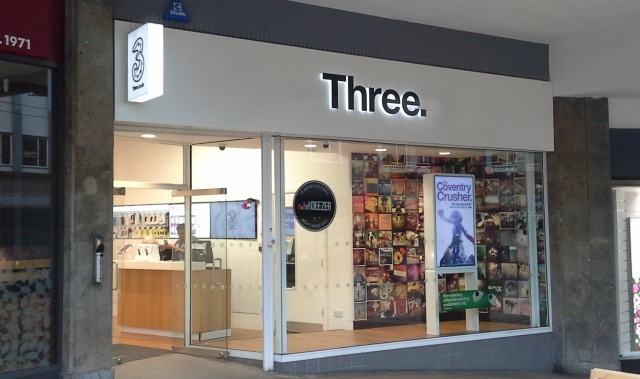 Three
Location: 39-41 The Precinct, CV1 1NQ
We have the UK's fastest growing network which covers more than 97% of the UK population.
We're the best network for data.
Our network is internet led, which means we connect you to 3G or 4G, and never a slow 2G connection. We offer great all-you-can-eat data plans, and we've been voted Best Network for Data at the uSwitch mobile awards in 2017.
Internet is important to you, so it's important to us, and we consistently carry 36% of the UK's mobile internet traffic.
Opening times
Mon-Sat: 9am-5.30pm
Sun: 10.30am-4.30pm