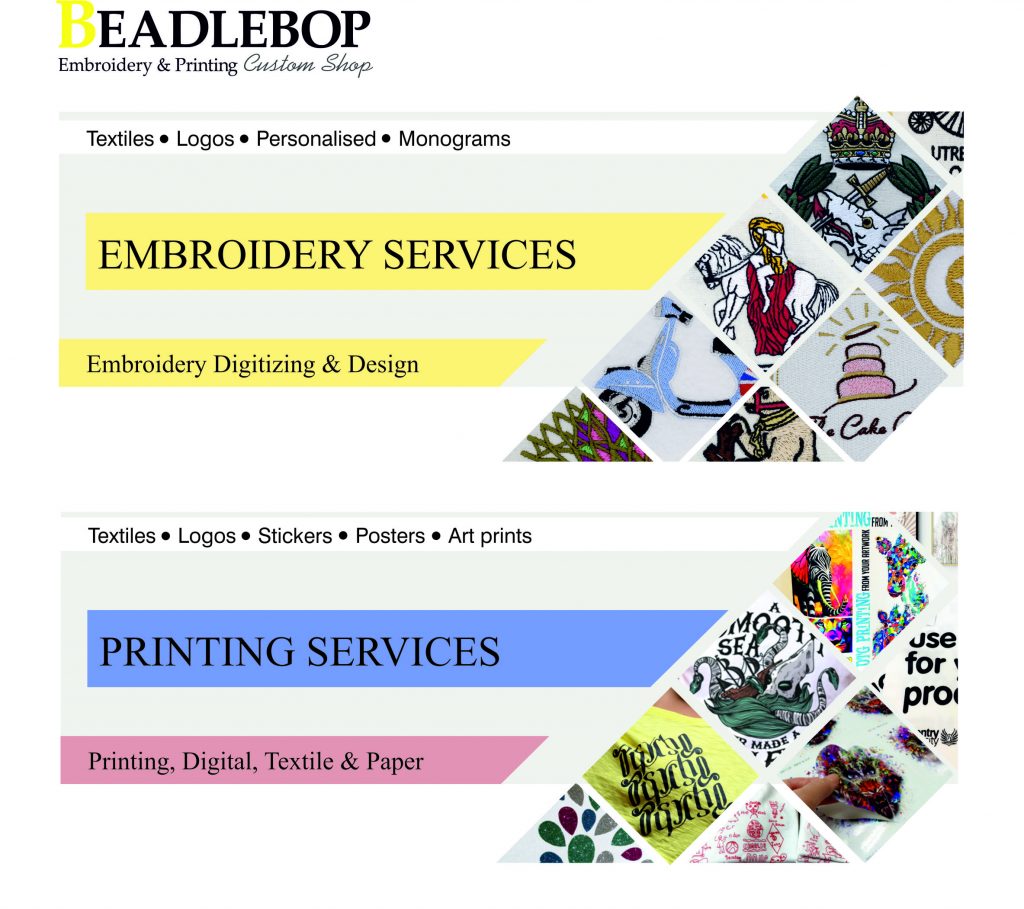 Location: 2a FarGo Village, Far Gosford Street, CV1 5ED
Hi, I'm Sarah, owner of Beadlebop Design which is an Embroidery and Printing customising business.
We produce customised apparel and products along with other printing services such as stickers, sign decals and posters. Officially established in 2006 we have grown to become a supplier of customised clothing and products serving our many valued and loyal customers including organisations such as, Universities, Schools, Dance troupes, Businesses, Military tour shirts, Sports Organisations, as well as Wedding events and occassions along with the single customer looking for a one-off gift. Choice, quality and value are just some of the reasons why you should make Beadlebop your first choice.
Having in house design and full production facilities Beadlebop can control the process from concept work through to production of the final product.
If you are an existing customer, thank you for your continued support. If you are new to Beadlebop we look forward to welcoming you on your customising journey.
Opening times
Mon: Closed
Tue-Sat: 10am-4pm
Sun: Closed