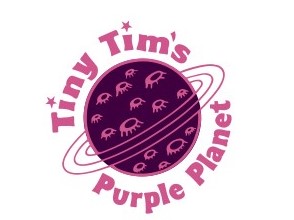 Tiny Tims Purple Planet
Location: Whitefriars Lane, CV1 2DT
Tiny Tim's Purple Planet is a great place for children to have fun and exercise in a clean, safe and friendly environment. Our indoor soft play area is packed with adventure.
The equipment has been specially designed to ensure children with disabilities and special needs have good access and do not miss out, as we actively encourage integrated play.
We believe that children need to exercise, so we have set out the play equipment in a way that combines both fun and movement.
Opening times:
(summer bank holiday) hours might differ.

Opening Times
| | |
| --- | --- |
| Monday | CLOSED |
| Tuesday | 9:30 – 5:00 |
| Wednesday | 9:30 – 5:00 (9:30-10:30 special needs todddler session during term-time only) |
| Thursday | 9:30 – 5:00 |
| Friday | 9:30 – 5:00 |
| Saturday | 10:00 – 4:00 |
| Sunday | 10:00 – 4:00 |
Please be aware last entry to the Purple Planet is 1 hour prior closing time.
Please be advised we are closed for the following days each year: Mother's Day, Father's Day, Easter Sunday and Christmas Week (24th Dec at 2pm to 2nd Jan)
If you are thinking of coming after school or at weekends, it is advisable to telephone first to check if we closed for a party booking. We would hate for you to make a wasted trip.
Prices
£5.50 per 90 minute session
Free for children with special needs for one 90-minute session per day (prior registration required for a Purple Planet card)
Free for under 1 years old for one 90-minute session per day
Please note: The 90-minutes includes any time required to eat, so please order food within the first 30 minutes of your visit.
Disclaimer: Kindly visit their website or contact them for most up to date information/timings.