Priory Visitors Centre
Coventry Priory Visitors Centre (behind Nando's) is the community interest company that re-opened the Priory Visitors centre and re-imagined it as a new space.
Lady Godiva and Leofric, the Earl of the Kingdom of Mercia founded a Priory for 24 Friars and an Abbot circa 1030 that became a church in 1046 and then the cities 1st Cathedral in 1102 before becoming the only Cathedral in the land destroyed by King Henry VIII's Dissolution of the Monasteries.
We now host the finds that were recovered from the 1999 Channel 4 Time Team/Coventry Archaeology excavations including the cathedral itself, the cloisters, the undercrofts and the two Parliaments held here in Coventry in 1404 and 1459 in the Chapterhouse.
We host a number of local artists and artisans who sell their Coventry made products exclusively from here so you can take a piece of Coventry with you as well as organising bi-monthly themed lunches
In addition to this we hire out our centre, the undercrofts and the cloisters for events, graduation ceremonies, meetings, AGM's, training days, private parties etc.
Pricing:
Free entry.
Tour prices vary.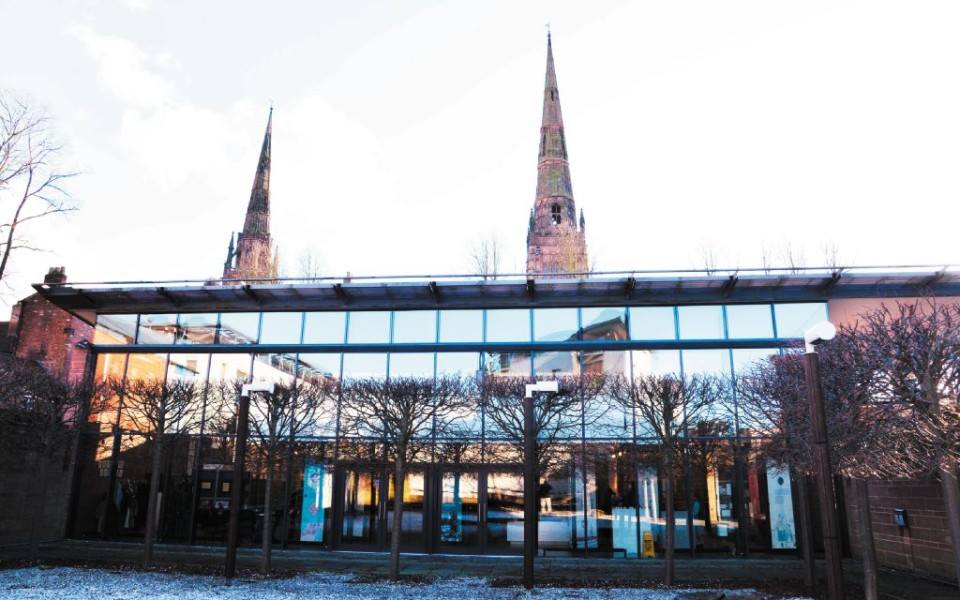 Opening Times
Winter Opening Hours. Thursday to Saturday 11.00am-3.30pm
Open outside of these hours for group bookings and tours by request.
tourist
cathedral
worship
medieval
free for students