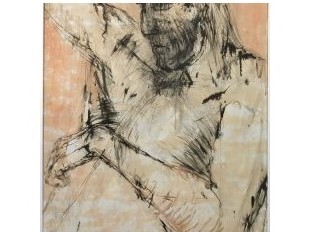 Stories of Change – Hope, Faith and Love @ Cathedral Ruins
The nationally-renowned Methodist Modern Art Collection of more than 50 works will go on show in churches across Coventry this autumn as an Art Trail, entitled Stories of Change: Hope, Faith and Love, as part of the city's celebration as UK City of Culture.
The Collection includes works by artists such as Graham Sutherland, Elisabeth Frink, Edward Burra, William Roberts, Patrick Heron, F N Souza and Jyoti Sahi.
The Art Trail marks the relaunch of the Collection after a two-year conservation and starts at Coventry Cathedral and Coventry Methodist Central encouraging visitors to follow the trail beyond the city into churches in Earlsdon, Balsall Common and Fillongley, which are part of the Coventry and Nuneaton Methodist Circuit.
It is hoped that the carefully selected works will provide a unique moment of healing and contemplation, speaking to people in differing ways, as the nation recovers from the COVID-19 pandemic.
#HopeFaithLove #Methodist #GodIsWithUs
4th September 2021 10am – 3rd October 2021 3:30pm. The Cathedral is open from 10am to 4pm Monday to Saturday and from 12:30pm to 3pm on Sundays.
Ticket Pricing Information
Admission is free and there is a retiring collection.
Location
Priory Street, CV1 5FB