Saturday Summer Party Nights
Saturdays throughout August
Hobo's Disco – Saturday 10th
If Beer Was Music – Saturday 16th
Moonbears – Saturday 24th
Saturday Summer Party Nights at The Windmill bring a variety of bands and DJ to enjoy throughout the month of August.
Hobo's Disco – Saturday Night Fever Summer Disco 9pm til late
If Beer Was Music – Coventry's only Alternative disco night! 9pm til late
Moonbears – Original songs from the people that do pop best! One night only.
Ticket Pricing Information
Free to attend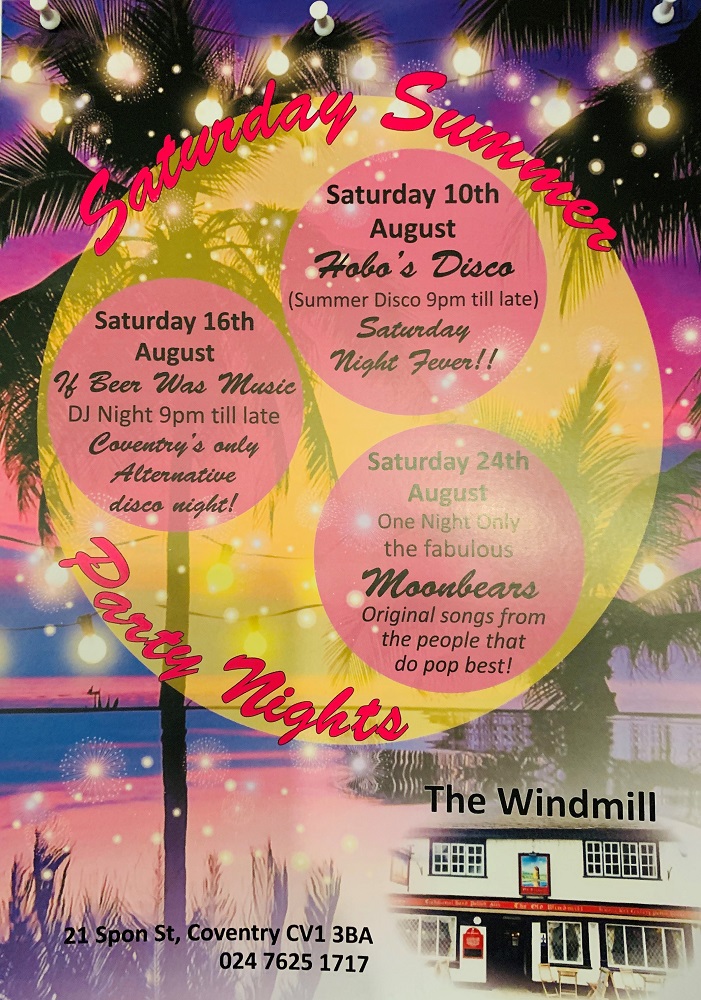 bayley lane kitchen
meet the BID board
Coventry BID