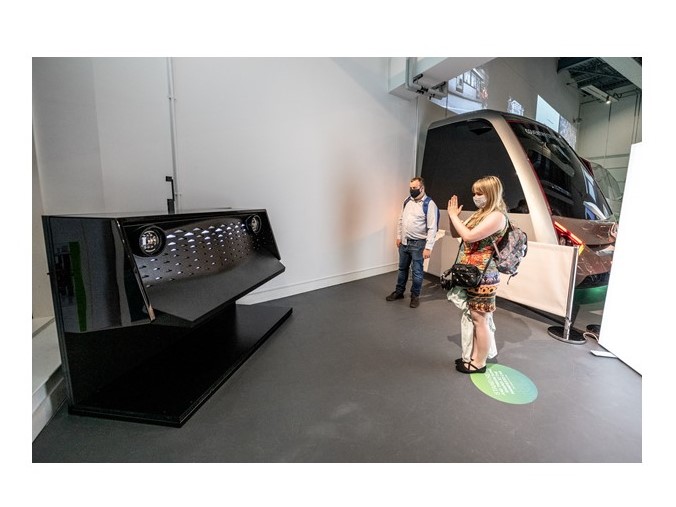 Our Future Moves
Coventry and Warwickshire's world-leading transport innovation showcase.
A range of partners from across the region have come together to create Our Future Moves which will run from July 2021 through to the summer of 2022 with a series of events taking place over the 12-month period – including demonstrations of the latest technology.
Coventry Transport Museum launched the start of this year-long showcase with our brand new exhibition, Our Future Moves.
The interactive and ambitious exhibition tells the stories of the objects on display by envisioning how future cities may look and exploring how pioneering developments in transport and technology could affect the environment and the way we live.
It features diverse exhibits that highlight the region's pioneering work in transport innovation – from autonomous vehicles to one-person submarines.
Objects on display include a Skyfarer delivery drone, Aurrigo autonomous shuttle, Coventry Very Light Rail (VLR) model, Vital Auto interactive car grill that mimics how you are feeling by reading your facial expression, a Coventry University autonomous racing vehicle, and a display of unmanned aerial vehicle projects, Jaguar I-PACE, Microcabs hydrogen car, GE electric propulsion unit, KIVNON Mobile Robotics, Triggo electric vehicle (EV) and a University of Warwick nano satellite which monitors wildlife populations.
Ticket Pricing Information
See website for details.
Location
Coventry Transport Museum, Millennium Place, Hales Street, CV1 1JD