Native Magazine Issue 4 Launch Party
Sunday 29 September
2pm-10pm
Issue 4 of our free magazine celebrating events, culture and creativity in Coventry will see us host our first launch party. In collaboration with Milk Vintage Clothing, we will be bringing you the opportunity to meet the team behind the business, connect with like-minded and grab a copy of issue 4.
There will be some other treats in store which we will post up soon. Check back for more soon.
This will be the largest amount we've ever printed and will be available at stockists including:
Bean & Leaf Coffee House
The Cosy Club
Drapers' Bar & Kitchen
The Yard Coventry
Esquires Coffee Coventry
Finney's Coffee Co
Coventry University
The Golden Cross
and 37 more, see www.coventrynative.co.uk for full stockist list.
Ticket Pricing Information
Free to attend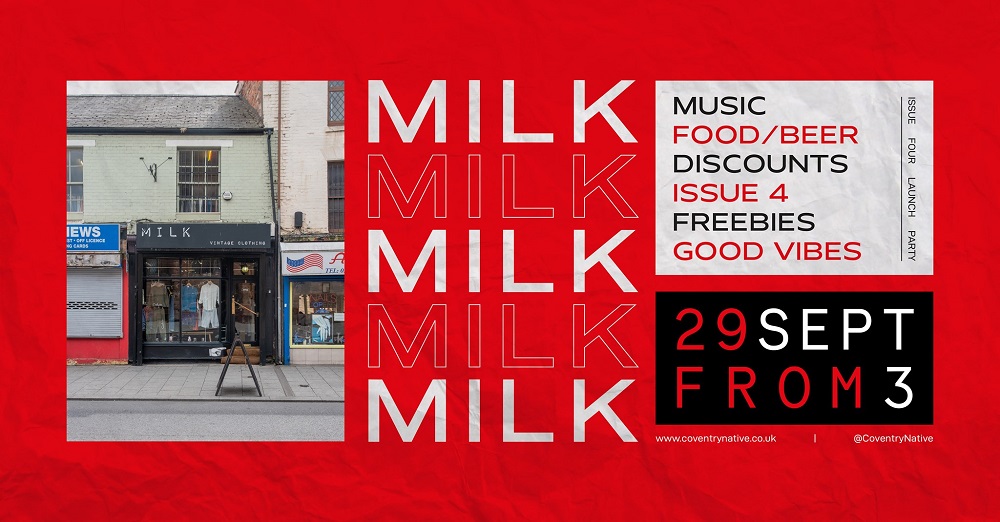 bayley lane kitchen
meet the BID board
Coventry BID