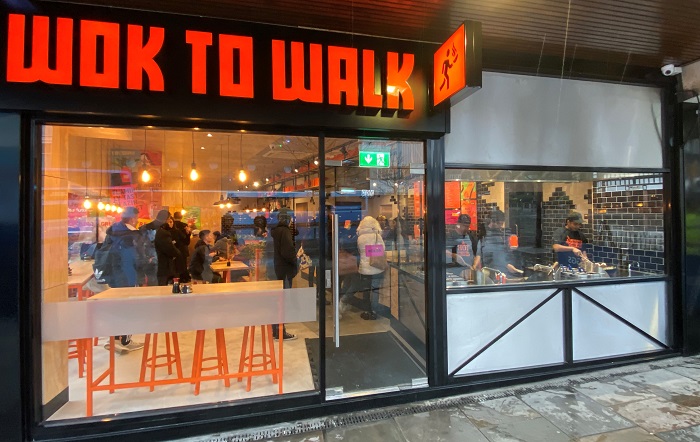 Wok to Walk
Takeaway and delivery only due to COVID-19
Location: 2 Cross Cheaping, CV1 1HG
Cuisine: Asian cuisine
The custom-made eat-as-you-go healthy food group, Wok to Walk, prides itself in offering something a little bit different, serving simple, sizzling Asian food in a flash.
Wok to Walk aims to give customers total flexibility and involve them in the cooking experience through the use of open kitchens.
Offering rice and noodle bases cooked with a choice of meat, fish and vegetables, with a selection of sauces stirred through. Options include udon noodles with prawns, bamboo shoots and teriyaki sauce, and brown rice with tofu, broccoli and Asian hot sauce. Meals can be eaten inside or taken out.
Wok to Walk's first restaurant opened its doors in Amsterdam in 2004 and is now one of the leading noodle food groups with over 70 outlets around the world.
Contact
Tel: 024 7655 1822
Opening times
Takeaway and delivery only due to COVID-19
Mon-Wed: 12pm-9pm
Thur-Sat: 12pm-10pm
Sun: 12pm-9pm