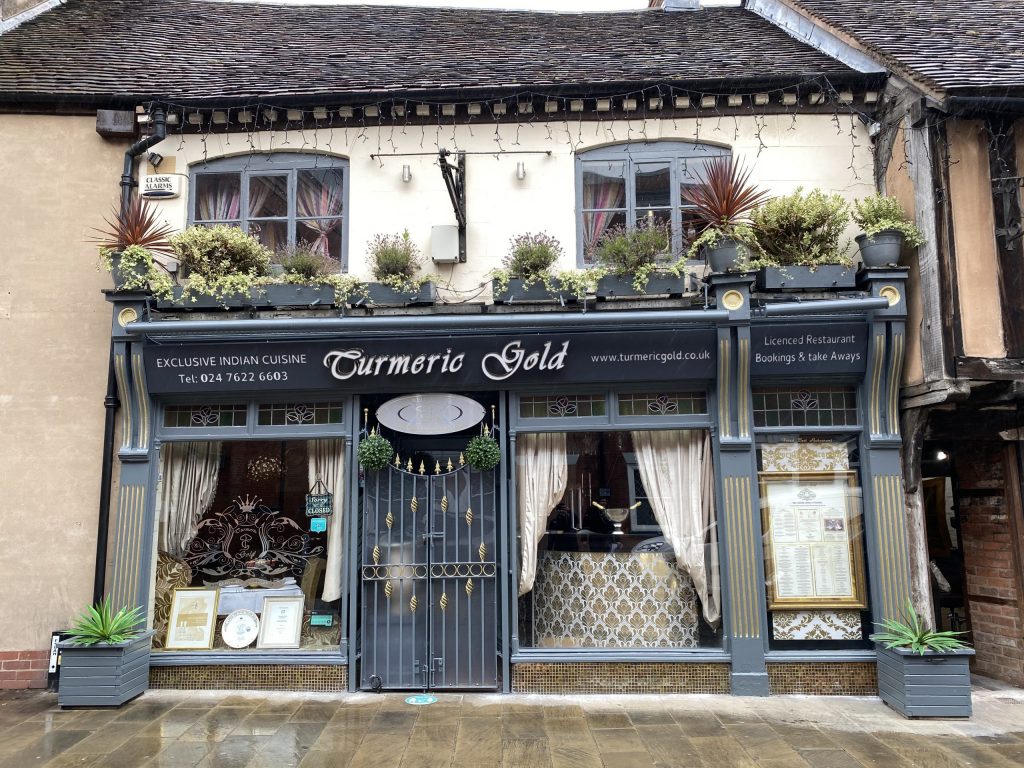 Turmeric Gold
Location: 166 Spon Street, CV1 3BB
Cuisine: Indian Fine Dining
Our award-winning restaurant is set in a Mid thirteenth-century building in the heart of Medieval Coventry. Situated in a prime location adjacent to the `Skydome and opposite the Genting casino' plus a stone's throw away from the rejuvenated Belgrade Theatre, Turmeric Gold is ideally placed for that special occasion.
Turmeric Gold offers top quality fusion, Indian dishes served with an unrivalled professionalism and dedication to customer satisfaction, in a glorious `olde worlde` setting. The building has retained much of its medieval character and charm.
There are Indian Restaurants & then there is Turmeric Gold
Many restaurants cook to a certain recipe, which comes with excess oils, colouring and salts. At Turmeric Gold, we Endeavour to make sure that when guests come to our restaurant, they are always in for a special meal.
Special attention has been taken in preparing each dish, with a lot of emphases taken in cooking food in a healthy manner, using minimum oils, colouring and salts.
Our Guests are always astonished to see the difference.
Closing at 10pm from 24th Sept due to Government guidelines
Mon-Sat: 5.30pm-10pm
Sun: 5.30pm-9.30pm
.