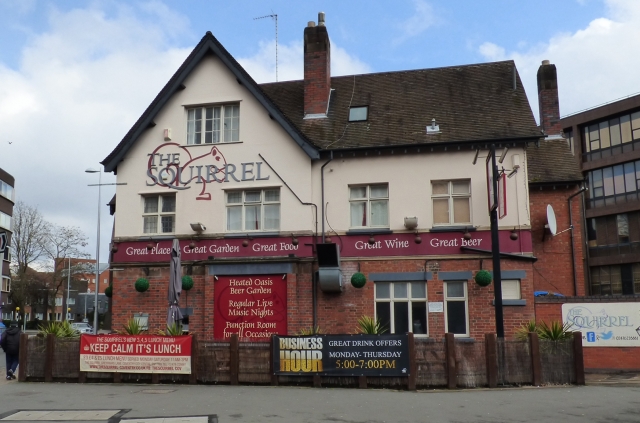 The Squirrel
Location: Greyfriars Lane, CV1 2GY
Cuisine: Pub food
Welcome to The Squirrel pub Coventry the perfect place to relax and wine and dine in Coventry.
Food & drinks served in a relaxed, elegant atmosphere
At the squirrel Coventry, we aim to please with everything we do. We believe in the forgotten art of hard work and customer service and will do our up most to meet your every need. Unlike other bars in the city we have an extremely vast range of premium drinks from lagers & ciders to cask marque ales & fine wines fit for any occasion. We can cater perfectly for all celebratory events be it birthdays or leaving do's or even just end of the week drinks!
Our stylish decor and cosy arrangement makes the squirrel the perfect place to relax and wine & dine whatever day of the week. with new look food and wine menus that are ever evolving, be sure to stop by and try our new creations and specials.
Cold outside? We can warm you up with an array of freshly brewed hot drinks from lattes, cappuccinos and drinking chocolate to herbal teas and specialty coffees
Contact
Tel: 024 7622 6661
coventrysquirrel@gmail.com
Opening times
Mon-Sat: 11am-12pm
Sun: CLOSED