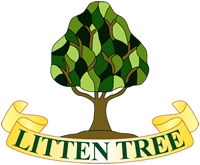 The Litten Tree
Location: 1 Warwick Row, CV1 1EX
Cuisine: Pub Food
Enjoy our food
Two mains for £6.95, all day every day! Great food, honest value. Sunday lunch for £4.95.
99p Weekender!
Free entry and drinks from just 99p from 8pm every Friday and Saturday night!
Celebrate with us
Book a table to celebrate your birthday or hire the venue, for free!
Free Brekkie!
Join us between 7am and 10am for a drink and we'll give you a breakfast roll free of charge.
Closing at 10pm from 24th Sept due to Government guidelines
Mon-Thur: 7am-11pm
Fri-Sat: 7am-2am
Sun: 8.30am-11pm