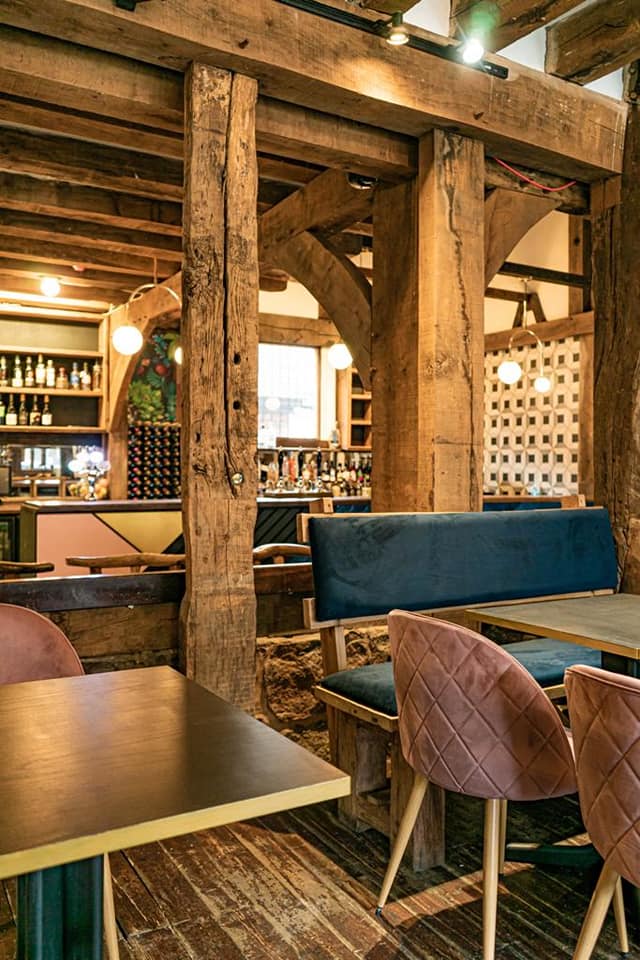 The Green Dragon
Open with restrictions in place 
Location: 21 Spon Street, CV1 3BA
Cuisine: Coffee, cake, chicken, pizza and beer
The Green Dragon. Independent Coffee Shop, Bar & Restaurant on Medieval Spon Street. Championing the best of British produce within a unique and stylish 15th Century medieval setting
We have coffee and cake to go.
We have yum baked goods to go.
We have sourdough Pizza to go.
We have our crispy fried Chicken to go.
And finally we have an array of beers, wines and spirits to go!
So basically we're inviting you in to have a look around and try our food and drink…..but you're going to have to take it with you.
Contact
Tel: 024 7767 0498
info@the-gd.co.uk
Opening times
Open with restrictions in place 
Mon-Sun: 9am-9pm
9am-5pm Coffee & Cakes
12noon-9pm Pizza, chicken and baked goods