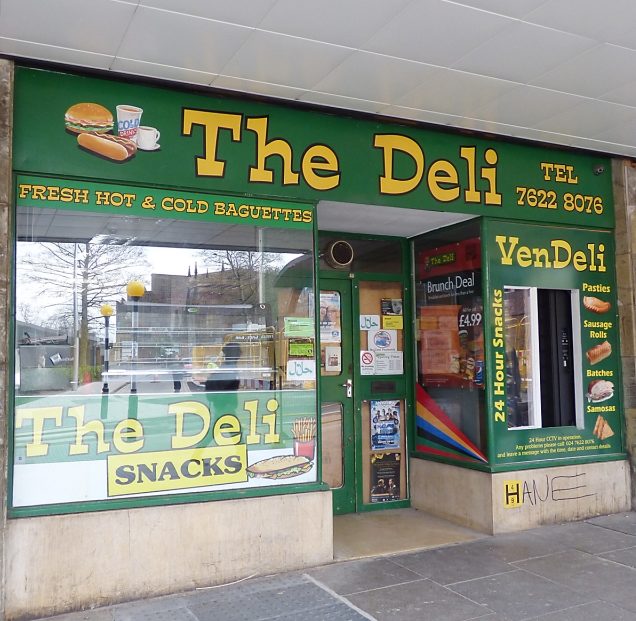 The Deli 
Location: 30 Earl Street, CV1 5RV
Cuisine: Deli 
Established for over 20 years, The Deli is well known for its quality service and price. They offer the largest selection of hot and cold food around, with over 500 lines to tempt most people, served with speed and a smile.
Come to see the Deli man and enjoy the Deli experience.
Current offers
Get your breakfast or lunch for less than a fiver!
Nearby Parking
Nearby Places