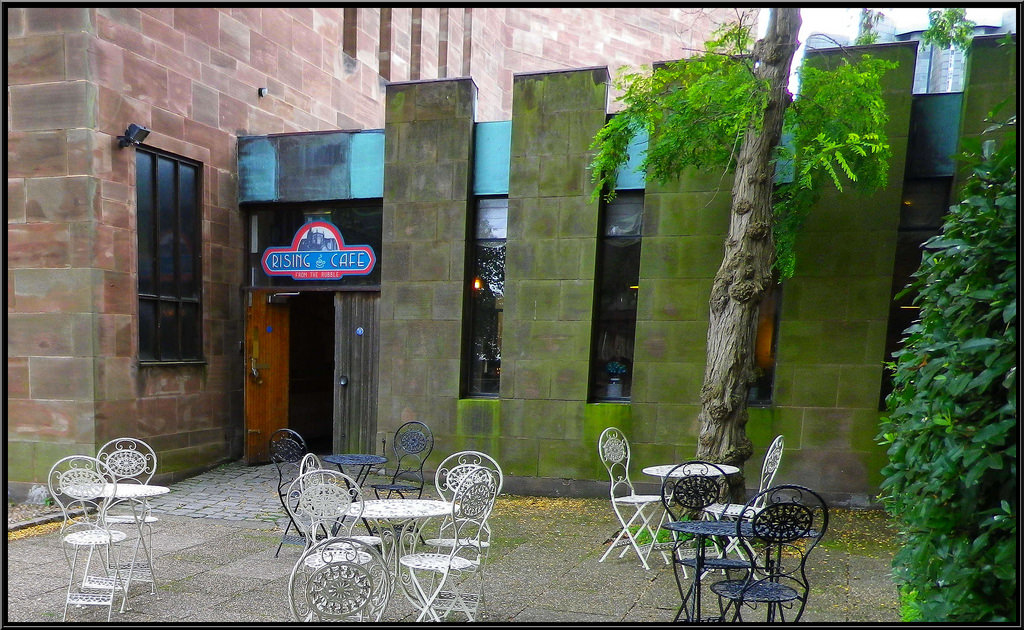 Rising Cafe
Location: Coventry Cathedral, Priory Street, CV1 5FB
Cuisine: Independent cafe
Housed within the historic surroundings of Coventry Cathedral, Rising Café Coventry is a local favourite for delicious lunches, excellent coffees, uniquely scrumptious afternoon teas and independent, artisan coffee and tea. Perfect for everything from having a quiet tea alone, to meeting up with friends, holding office parties, and bringing the whole family down, we aim to provide a great experience for every customer.
Rising Cafe is ran by Betel UK, an independent Christian charity for men, women and families affected by the hardships that lead to social exclusion, especially homelessness, drug and alcohol abuse and long-term unemployment. Our peer-led residential communities are based on a commitment to long-term change, brought about through the restoration of individuals to healthy, productive life-styles. Our end goal is to help people not only escape addiction, but become productive, trustworthy men and women of character when they leave our community.
Every penny earned in our businesses goes directly towards helping restore once-broken lives.
Contact
Tel: 024 7652 1235
info@risingcafe.co.uk
Opening times
Mon-Sat: 10:30am- 4:30pm
Sun: CLOSED