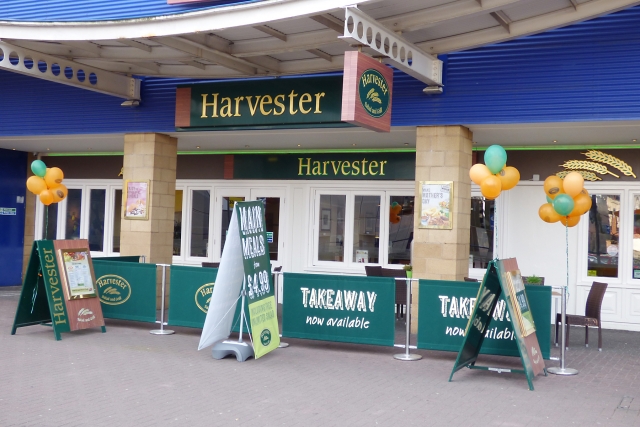 Harvester
Temporarily closed due to COVID-19
Location: Sky Dome Concourse, CV1 3AZ
Cuisine: Bar and grill 
There is nowhere more welcoming for families than Harvester Skydome Coventry. While their chefs get chopping and preparing the salad and grill menu, it's time for you to sit back and relax with family and friends and enjoy the welcoming atmosphere.
At Harvester, they are especially proud of the great-value menus, which are packed with everything from tasty grills to indulgent desserts, including plenty of choice for younger guests.
With over 200 UK pub restaurants and places to eat, you're never far from a great meal with a warm welcome. Whether you're meeting friends or family for breakfast, lunch or dinner, you'll find a relaxed atmosphere, great menu choices bursting with flavour and brilliant value. Our unlimited salad bar, grill choices and unlimited coffee with free Wifi makes a great combination whatever time of the day you want to meet and eat.
Contact
Tel: 024 7663 2467
Opening times
Temporarily closed due to COVID-19 
Mon-Sun: 11.30am-11pm