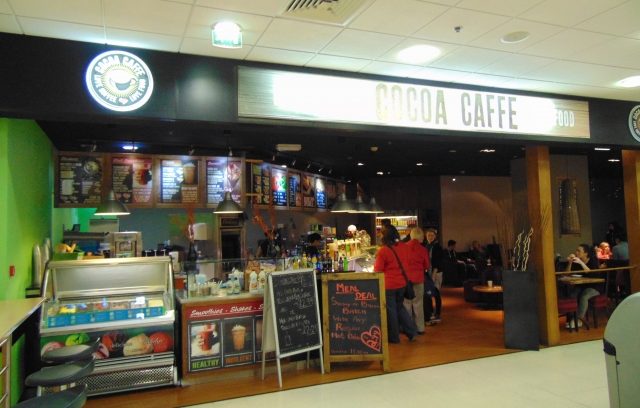 Cocoa Caffe
Open with restrictions in place
Location: Food Court, West Orchards, CV1 1QX
Cuisine: Coffee
Enjoy a great range of tasty treats as well as coffee, espresso and teas.
Start your day off with a leisurely breakfast with a choice of Sausage or Bacon sandwiches, rolls or baguettes, scrambled egg, or beans on toast, or a healthy option of porridge.
For lunch why not be tempted by a wide selection of baguettes, sandwiches or toasties filled with your choice of delicious hand prepared fillings, or sausage rolls or pasties
And when you need that welcome break from shopping to chill out, relax and refuel afternoon tea is a must, from specialty coffees and teas, with delicious freshly baked muffins, cookies and cakes, or treat yourself to a well-deserved Sundae or ice cream.
We have something for everyone with both adult and children's portions
Contact
Tel: 024 7655 2999
Opening times
Open with restrictions in place
Mon-Sat: 10am-5pm
Sun: 10am-4pm