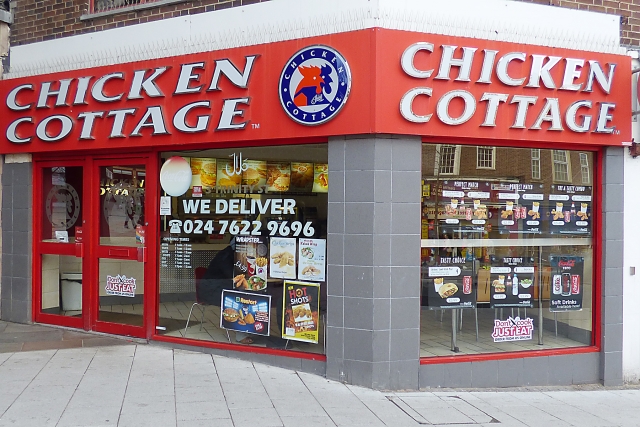 Chicken Cottage
Location: 3 Trinity Street, CV1 1FJ
Cuisine: Fast food
Welcome to Chicken Cottage! Founded in 1994 in Wembley, UK, Chicken Cottage is home to the worlds most flavoursome grilled and fried chicken, succulent sides and mouth-watering desserts.
Whether you're stopping by for a quick bite-on-the-go or if you're eating with family, our good old fashioned family-focused heritage embraces everyone in the UK and abroad.
Pop by and try our new Satay range now, with a burst of Asian-fusion flavours and tantalising spices.
Mon-Sun: 11am-11pm