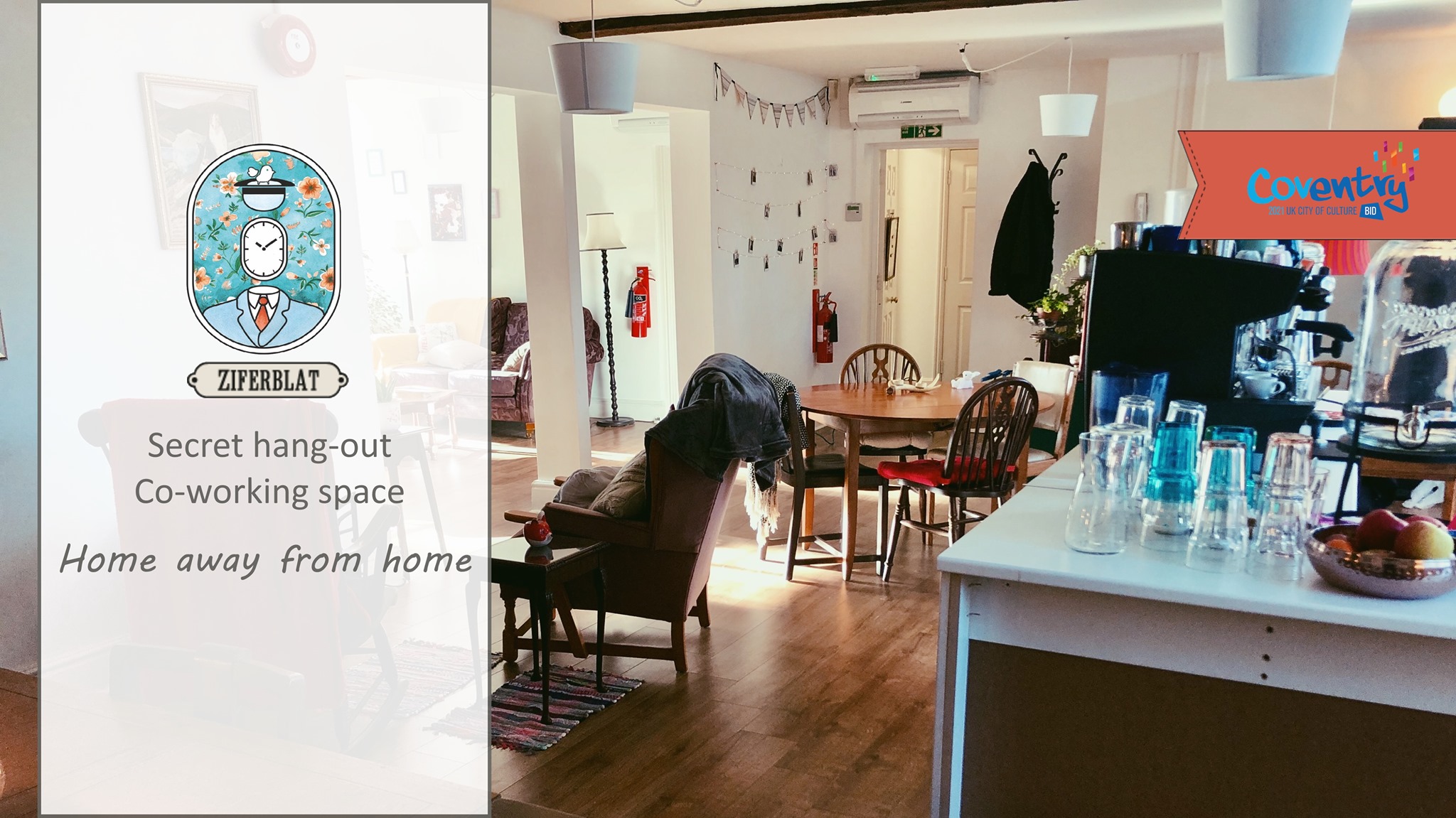 Ziferblat
Location: 188 Spon Street, CV1 3BB
We offer virtual office services too! Access unique and creatively designed spaces for your next meeting, teamwork session or presentation, on an affordable hourly rated basis. Unlimited coffees, teas and snacks also included with any room rental.
Enjoy bottomless coffees, teas and snacks. Make Ziferblat your go-to place to work, study and hang-out in the Coventry city centre. Fast WiFi and abundant charging points so you can bring your laptop without anxiety. 
Try out Ziferblat as your next place to visit. Students receive 10% discount.
Opening times
Mon: Closed
Tue-Sun: 12pm-8pm