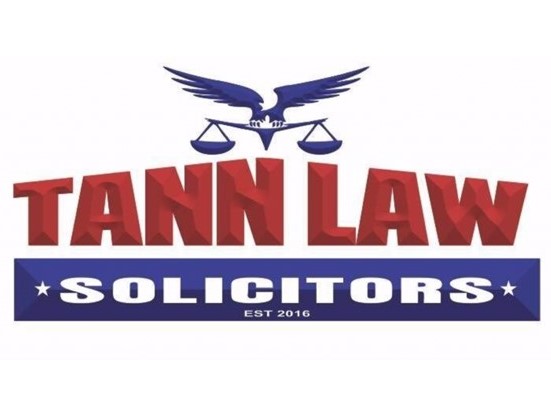 Tann Law Solicitors
Location: 1st Floor, 4 Manor Terrace, Friars Road, CV1 2NU
Tann Law is a trading name for Tann Law Solicitors Ltd. We are a Solicitor's firm based in Coventry (United Kingdom) with clients all over the world.
Our aim is to provide quality bespoke services to clients over a range of core matters by a specialist solicitor. We are a small practice with a team of dedicated professionals committed to servicing our Clients in a personal and friendly way. We do not operate on a "conveyor belt", "one size fits all" system, as we recognise that every Client is unique with individual requirements and concerns.
Our approach is to tailor our advice and work to the individual Client and to work to our Clients' timescales and not ours. It goes without saying that Tann Law Solicitors strive to give an exemplary service and 'best advice' in each case even when that advice sometimes may not be what the Client wants to hear!
Core Values
Our core values are the key principles that guide our business and define our relationships with our clients.
Integrity
We act with integrity, honesty and frankness in all our dealings. We are open and transparent in our work, including in relation to fees, building the highest level of trust by our clients.
Confidentiality
We regard the confidentiality and privacy of our client's information and affairs as a priority. Clients can rely on us to act with discretion and confidentiality at all times.
Client Relationships
Our record is that clients tend to stay with us for a lifetime. We build close and strong relationships with our clients, understanding them and working closely with them. We build both a personal and professional relationship, being there for our clients at each of life's steps.
Why Choose Us
We aim to provide a friendly, family atmosphere with a reputation for timely, personalised service. We deal with your matter in a professional, dedicated and timely manner.
Best outcomes for you
When you appoint us, we know that for many of our clients it may be the first time that they're dealing with or contacting a solicitor, and it is a big step.
Usually at a trying time or phase in their lives, when sensitivities and emotions may be running high, that is why we take the time to listen and fully understand your circumstances, with compassion and objectivity, and then our experienced solicitors will provide clear advice and information that addresses your circumstances to deliver the outcomes that are best for you.
Opening times
Mon-Fri: 9am-5pm
Sat-Sun: Closed