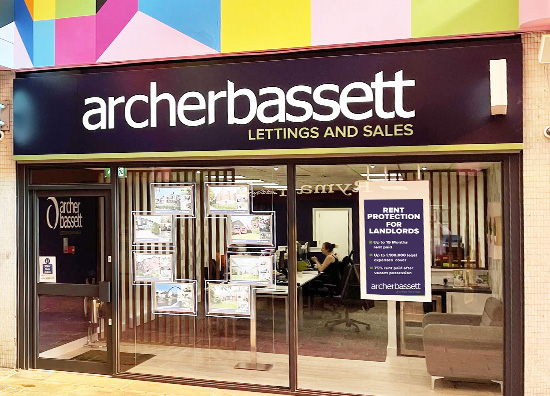 Archer Bassett
Location: 67 Hertford Street, CV1 1LB
With over 20 years' experience of helping landlords Archer Bassett are proud to have built up our own in-house teams with highly trained and ARLA Propertymark qualified people. Below is a (very!) brief overview of what we do.
Lettings
Our lettings teams use their extensive local knowledge alongside our state-of-the-art online systems with advanced property matching to identify potential tenants for your properties. We will then accompany all viewings, ensuring that any future tenants meet our exacting referencing criteria, with the view to securing your new tenant as soon as possible.
The same highly motivated teams will conduct viewings and valuations into the evenings and weekends to fit with the needs of all of our customers.
Property Management
Our property management team are on hand exclusively for our managed landlords and are trained to be pro-active rather than re-active in solving issues, large or small. They can also arrange for a quotation with one of our approved contractors for remedial works.
Our digital inventories are all done in-house using our bespoke iPad based system and are highly detailed with time-stamped photographs to further prove the property condition.
With our property visit programme you will be provided with a report, with photos if necessary, to show how the tenants are looking after your property. At the end of a tenancy they will also help negotiate the return of the tenant's deposit.
With over 20 years' experience they will always provide landlords and tenants with fair and impartial advice.
Referencing
The referencing procedure is designed to remove the guesswork from choosing a tenant and we believe this is the most important step in the letting process.
The referencing team will, in conjunction with our referencing partners, administer a wide range of checks, including credit searches to ensure the right tenant is selected. We believe that this, along with our own understanding and knowledge, gives a far better picture of a prospective tenant. They can also arrange a meeting so you can meet the prospective tenants yourself to help you decide whether they are right for your property.
Accounts
The accounts team are very experienced in the lettings industry and ensure our landlords are paid promptly.
Whilst we are proud to have an excellent rent arrears record unfortunately non-payment of rent does sometimes happen and our accounts team are well placed to start the arrears management process from chasing the tenant all the way through to the court eviction process should the worst happen keeping the landlord informed every step of the way.
Opening times:
Mon-Fri: 9am-6pm
Sat: 9am-2pm
Sun: Closed
Disclaimer: Kindly visit their website or contact them for most up to date information/timings.