Coventry BID brings family fun to city centre with festive lights show
A free family light show will bring even more festive fun to Coventry as part of an array of additions to the city centre in the run up to Christmas.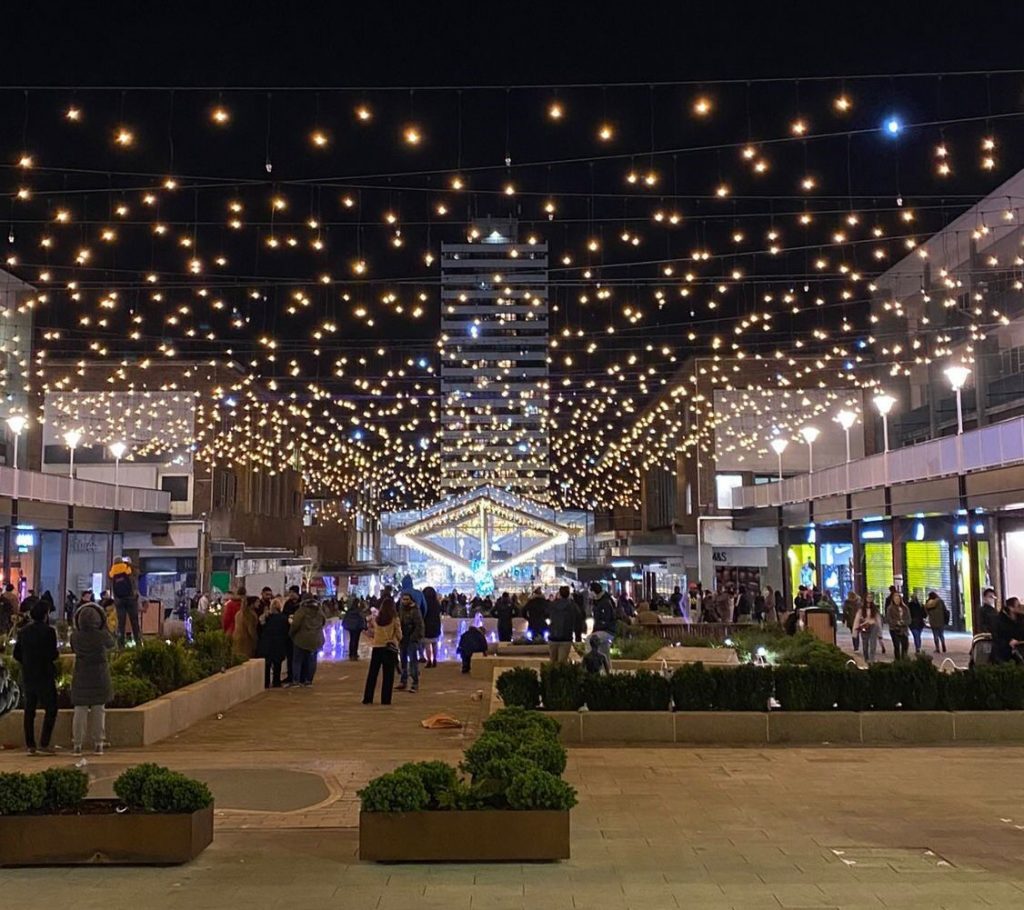 Alongside a food and drink market housed in festive cabins, Coventry BID is helping to illuminate the city centre this year, including a curtain of lights adorning the side of Cathedral Lanes displaying a free hourly light show every evening in the run up to Christmas.
The BID has partnered with Coventry City Council to deliver a sea of lights across the city's main streets and areas. The BID's lights on Upper Precinct, Smithford Way and Market Way will all be turned on alongside Coventry's official Christmas lights switch-on on Wednesday, November 17th, including a glittery canopy of star-themed lights in Broadgate.
But that's only the start of the festive fun in the city, with the curtain of lights on Cathedral Lanes set to be switched on on Thursday, November 25th, coinciding with the opening of the festive cabins and coming just before the opening of Coventry Glides at the Cathedral.
The Cathedral Lanes lights will display a show every hour, on the hour, from 4pm to 8pm every day right up to Christmas Eve (December 24th) so families can enjoy the lights after work, tuck into Christmas fare at the festive food market and do some late-night shopping on Wednesdays in the run-up Christmas.
Coventry BID's festive cabins, which supplement the offering from traders in Hertford Street, will offer mulled wine, hot chocolate, burgers, fancy fries and other festive food, as well as fire pits to toast marshmallows. Some are also being offered to local traders and craft businesses.
The cabins will provide the perfect addition to the ice rink taking up residence in the Cathedral ruins, providing a great place for festive refreshments from their arrival on November 25th right up to Christmas Eve (December 24th).
Coventry BID Director Trish Willetts said: "We're delighted to have partnered with the city council in lighting up the city centre for the festive season, and the curtain of lights on Cathedral Lanes is another attraction we hope will provide some family fun for locals and visitors to the city.
"While the official lights switch-on is a great one-off event, we wanted to offer something that people can come to every night after work, taking in the lights show while enjoying some of the great festive food and drink on offer at our cabins in Broadgate, as well as visiting some of our wonderful businesses for all their Christmas shopping needs.
"Coventry is great all year round, but it really is the place to be this festive season!"